The project platform "#Zahor – Remembering for the Future" unites various cultural and educational actors from the Rhine-Neckar metropolitan and Kraichgau regions to present Jewish culture in the region, and to make it permanently visible.
"#Zahor – Remembering for the Future" aims to present the diverse contributions of Jews to social life – also based on personal stories – for the public. A central component of the project is the short film "Zahor – Remember", produced in 2018, in which Ilay Elmkies, Israeli soccer player, tells the life story of Menachem and Fred Mayer, two Jews who grew up in the village of Hoffenheim – now home of German soccer club TSG Hoffenheim, where Ilay Elmkies played when the film was produced.
The project develops innovative education programs on regional Jewish life, actively involving students and educators. All outputs will be made available on zahor.centropa.org
The project platform "#Zahor: Remembering for the Future" is supported by Dietmar Hopp and his foundation.
Centropa is a non-profit, Jewish historical institute dedicated to preserving 20th century Jewish family stories and photos from Central and Eastern Europe and the Balkans, and disseminating these stories and photos through films, books and exhibitions. Our team works from our offices in Vienna, Hamburg, Budapest and Washington D.C.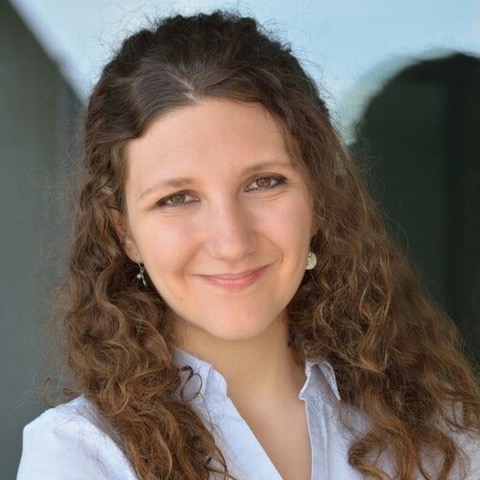 Ninja Stehr studied history at the University of Hamburg with a focus on media, gender and cultural history of the 20th century. After her master's degree, she completed a traineeship in a Berlin studio for exhibition conception in the field of museum education and editing. Since March 2020, she has been supporting the educational program at Centropa and is responsible for the social media presence as well as the websites of Centropa's projects "Trans.History", "Multimedia Remembrance in Russia and Belarus" and Centropa's "AudioWalks". For "#Zahor – Remembering for the Future" she is in charge of the social media channels together with the Agency for Jewish Culture.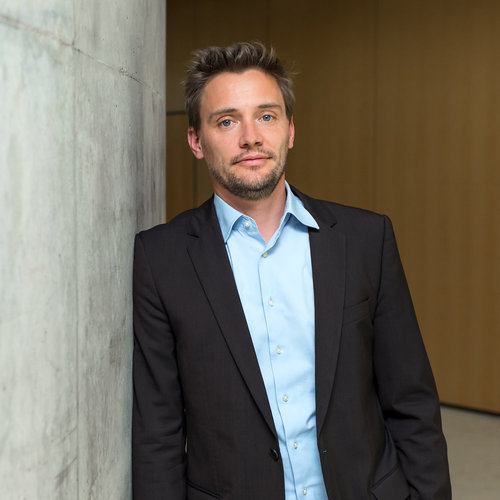 Maximilian studied Social Sciences at Humboldt University and received his master's degree in Holocaust Studies at Touro College Berlin. From 2009 to 2015, he worked at the Center for Digital Systems (CeDiS) at Freie Universität for the multimedia oral history archives "Forced Labor 1939-1945. Memories and History" and "Witnesses of the Shoah" and helped organize and run the annual CeDiS Summer Schools. As a historical consultant, Maximilian supported the award-winning web documentary "Im Märkischen Sand" (imidoc.net) about the shooting of Italian forced laborers in Treuenbrietzen at the end of World War II. Maximilian has been working for Centropa since August 2017. He coordinates the projects in the Eastern Partnership countries and in Germany and is responsible for program development and fundraising. In the project "#Zahor – Remembering for the Future" he takes over the project management.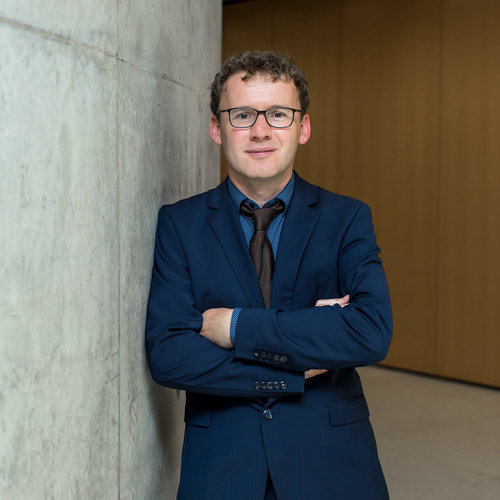 Fabian Rühle grew up in East Berlin and emigrated with his family to West Berlin in 1988. He studied at the FU Berlin and Rutgers University, New Jersey, and received his M.A. in North American Studies and New History. Prior to joining Centropa, he worked for the American Jewish Committee Berlin, among other organizations. Since 2008, he has directed Centropa's European education program, which is used by over 1000 educators in 20 countries. In addition to developing (digital) educational materials, Fabian and the Centropa team in Hamburg organize training seminars throughout Europe. Fabian is also responsible for applying for and managing funding at the European level. In the project "#Zahor – Remembering for the Future" he is working as project manager.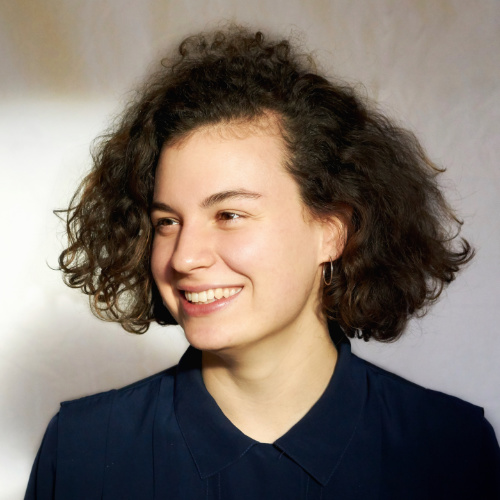 Katja Grosse-Sommer studied history in Amsterdam, Seattle, Berlin, Stockholm, Heidelberg and Hamburg. Her work focuses on the Holocaust as well as the memory of World War II and its relevance for today. She is active in projects inside and outside academia. She especially enjoys leading workshops and seminars where she brings people together to reflect on the history that surrounds them. She has been working as a project coordinator for Centropa Hamburg since October 2021.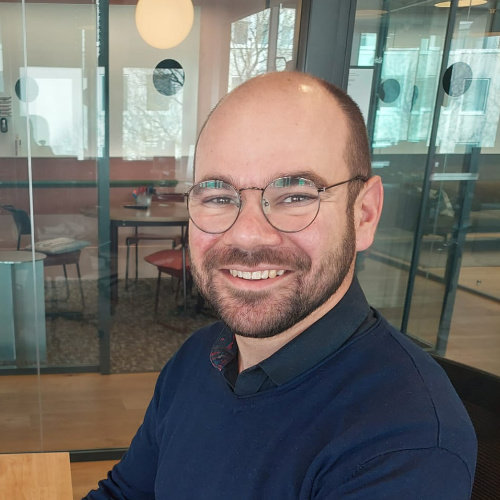 Alexander was born in Tashkent, Uzbekistan and grew up in Hamburg and Lübeck. He studied Eastern European Cultural Studies in Potsdam and Jerusalem. His areas of interest are the history of the Holocaust, migration studies, anti-Semitism, and memory culture(s). From 2016 to 2022, Alexander worked as a research assistant at the International Institute for Holocaust Studies in Yad Vashem and assisted with seminars and field trips at the University of Potsdam on remembrance culture in Germany, Israel, and the post-Soviet space. Since spring 2022 he is part of the Centropa team as project coordinator.
For 12 years, the Agency for Jewish Culture has been making Jewish culture and history tangible for young people and adults, especially in the Rhine-Neckar region. Manja Altenburg and Esther Graf are active in both school and extracurricular activities: among other things, in the organization team of Jewish culture days, in the implementation of project weeks & school curriculum days "Jewish culture", at the "Menachem & Fred Wanderweg". Here and in adult education, the Agency for Jewish Culture cooperates with the Abrahamic Forum, Jewish Life Kraichgau, Jewish Community Mannheim & Jewish Community Heidelberg, Ev. Church Mannheim, Forum of Religions Mannheim, National Theater Mannheim, Multigenerational House Heidelberg, among others. Manja and Esther have special expertise in exhibiting Jewish topics and, since 2020, in virtual museum and digital curating.
The Albert-Schweitzer-Schule (ASS) is a home economics, nursing and social education school run by the Rhein-Neckar district. It is one of TSG Hoffenheim's partner schools and cooperates closely with the Anpfiff ins Leben association, which is responsible for the academic and personal support, education and encouragement of TSG Academy youth players.
With its work, the Hoffenheim fan project supports young people in their personal development. The goal is to strengthen a creative fan culture based on democratic values. In the open and voluntary leisure and educational programs, which are geared to the real world, young fans learn to live together in a spirit of tolerance and respect. Democratic values are internalized, prejudices are reduced and discrimination is dealt with. Social skills are strengthened and social participation and commitment are promoted. Delinquent, discriminatory, violent and health-endangering behavior is to be reduced. The target group is soccer fans between the ages of 14 and 27.
The Office for Remembrance Culture develops exhibitions, publications and memorial stations and offers workshops in the broad field of remembrance culture. Projects with school classes in the Rhine-Main region (including "Erinnerungskultur vor Ort," training of student guides, audio walks to Jewish memorial sites in Darmstadt) and extracurricular remembrance work (poster folder "Meinungsfreiheit" for the Hessische Landeszentrale für politische Bildung, fan projects with the Eintracht Frankfurt Museum, Contemporary Witness Project "Memories of a City") are among the focal points, as are further training courses for teachers in cooperation with various partners (including Centropa, Hessian State Archive, German Poland Institute, Hessian State Center for Political Education), also across national borders (Ukraine, Republic of Moldova, Belarus). The Office for Remembrance Culture has extensive experience in working with contemporary witnesses. Contents and their communication are always thought together in the work process.
The association "Alte Synagoge e.V. – Mahnmal des Friedens" (Old Synagogue – Memorial of Peace) was founded in 1992 with the primary goal of preserving the former synagogue in Steinsfurt, which is a listed building. The building is to be used as a documentation and meeting place. The former synagogue is an ideal place to impart knowledge about Jewish religion and Jewish life in the past and present. School classes in particular are offered the opportunity to carry out and present projects and events at this place of encounter and communication.
The commitment to the region and the assumption of social responsibility are deeply rooted in TSG Hoffenheim. In the extended Rhine-Neckar metropolitan region, the club maintains targeted contacts with many organizations and groups, in some cases in cooperation with partners who are also committed here. TSG's goal is to include disadvantaged people in these efforts. TSG Hoffenheim's fan support is the link between the club and its fans. It promotes a colorful, creative and diverse fan culture and is the first point of contact for the concerns of organized and active TSG fans, the official TSG fan clubs and all other TSG fans.
Wilhelmi-Gymnasium is a general-education high school in Sinsheim that attaches particular importance to encouraging students to bring their own creative abilities to the joint work and to encourage them to stand up for others, even beyond the school setting. As a "School without Racism – School with Courage", the Wilhelmi-Gymnasium resolutely opposes racism and exclusion and promotes this attitude of tolerance in the long term. Wilhelmi-Gymnasium is located in the center of a large, rural region. It wants to promote and deepen the connection of the students with their living space and therefore also sees itself as a cultural carrier. In cooperation with clubs and institutions, the school community actively shapes the local sporting, cultural and social life.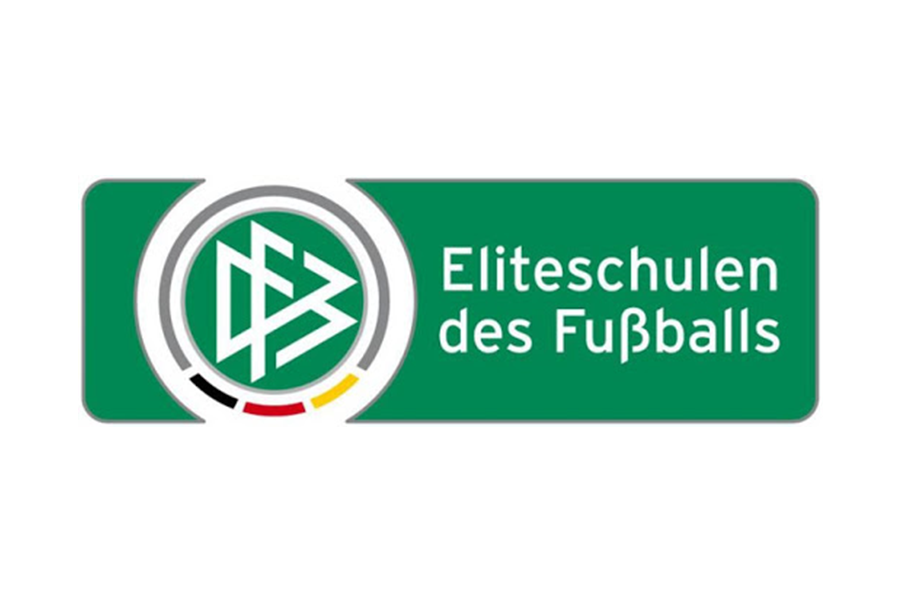 With the Albert-Schweitzer-Schule and the Wilhelmi-Gymnasium from Sinsheim, two local educational institutions from the DFB network of elite soccer schools support the project "Zahor – Remembering for the Future".
The German government feels a special obligation to the Jewish community and resolutely opposes tendencies to forget or conceal the National Socialist genocide of the Jews. It supports the social forces that have made it their task to eliminate the roots of anti-Semitism and racial hatred. The Federal Ministry of the Interior, for Construction and Home Affairs (BMI) and the Federal Government Commissioner for Culture and the Media are therefore funding the commemorative year initiated by the association "321-2021: 1700 Years of Jewish Life" and the association's projects implemented with numerous cooperation partners with a total of around 22 million euros on the basis of a resolution passed by the German Bundestag.
In 2014, the DFL e.V. created the "Pool for the Promotion of Innovative Football and Fan Culture" (PFiFF) to intensify preventive fan work, an instrument that is intended to facilitate selected projects in the area of prevention and safety by and with fans. PFiFF is intended to provide broad-based, sustainable impetus for the development of projects at local and national level. PFiFF's funding topics are diverse, and it primarily supports programs that go beyond traditional security and prevention work. The aim is to bring fans and soccer together not only in the stadium environment, but also to ensure that the players deal with topics that are relevant to good cooperation away from match day. In line with the PFiFF guiding principle of "building networks," funding is provided in particular for innovative and sustainable activities, projects and measures that fall under the funding dimensions of soccer culture, the history of soccer, fan work, tolerance development, anti-discrimination, integration, violence prevention and intercultural encounters.
The growing threat to social cohesion posed by right-wing populist, far-right and nationalist forces is also manifesting itself online and offline in Germany in the form of increasingly open and violent anti-Semitism. The right-wing terrorist attack on the synagogue in Halle on Yom Kippur 2019 was experienced as a caesura in this regard. Anti-Semitism has a profound impact on society as a whole, undermining democratic values and human rights. Combating it makes a joint commitment to an open, plural and solidary society, in which Jewish life is self-evident, tangible and visible, more necessary than ever. Alliances between the Jewish community, other groups affected by discrimination and exclusion, and the majority can make an effective contribution to this. With its funding program "Acting Together – Strengthening Alliances against Anti-Semitism and for the Visibility of Jewish Life in Germany", the Foundation EVZ encourages civil society in Germany to counter anti-Semitism with concrete activities through alliances for a diverse and solidary society and for the strengthening of Jewish life at the local or regional level.
In 2021, Jews will have been living in what is now Germany for 1700 years.
To mark this momentous occasion, public figures and important institutions have joined forces to commemorate this event under the leadership of a specially founded association.
Under the name #2021JLID – Jewish Life in Germany, around a thousand events will be organized throughout Germany. These include concerts, exhibitions, music, a podcast, video projects, theater, films …
The aim of the celebratory year is to make Jewish life visible and tangible, and to counter the rise of anti-Semitism.
Learn more at
2021jlid.com
Press reports (in German)
Reports on the German premiere of "
Zahor – Remember
" were published by Anpfiff ins Leben, one of our project partners, and the German-Israeli Society (DIG):
TSG's contribution to the German premiere of "Zahor – Remember":
Reports about Ilay Elmkies, Israeli national player and professional soccer player of TSG Hoffenheim, the narrator of "Zahor – Remember" in the ZDF-Sportreportage and the online magazine "Israelnetz":